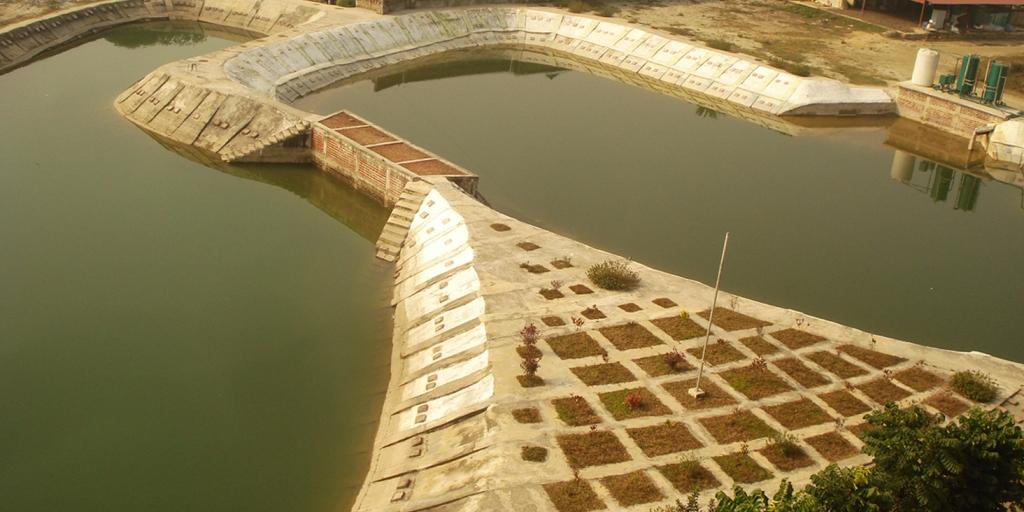 The following water management program is beign maintained by Square Fashions Ltd.
Rain Water Harvesting Plant

Reduce Dyeing Process Water

Reuse ground water by Using Machine Cooling Water

Waste Water Reuse & Recycle.
Capacity:
Rain Water Catchment Area

:
2,84,000
sft (App.)
Rain Water Storage Capacity (Active)

:
20,000
Cu.Meter.
Rain Water Treatment Capacity

:
600
Cu. Meter/day.
Waste Water Recycling & Zero Discharge Project:
Reactive dyes are widely used in the textile industry to color cellulosic fibers. Their reactive groups are able to form covalent bonds with hydroxyl groups on the fiber. A strong covalent bond would be expected but the efficiency of the dye-fiber reaction can change 95 % (Maximum). This fact causes a significant problem, considering the residual dye left in the dye bath. One dyeing is completed; the dyed material is washed off several times in order to remove unfixed and hydrolyzed dye. This means that a significant amount of these compounds can be directly lost into wastewaters during processing operations. Textile industry activities lead to large quantities of textile wastewaters, highly colored and containing a variety of compounds such as dyes, organic chemicals, inorganic salts and others.